Livermore Residents Find 'Secret Weapon' to Achieving Unbelievable Fitness Results in Half the Time of Normal Workouts and Diets

The people living in Livermore, California have recently experienced an incredible trend as they are losing weight and getting more energy almost overnight!
So, what is the secret that Livermore residents know, and more importantly, will they be willing to share it? The answer is that in Livermore, and all across the Tri-Valley, more and more people have discovered that the
absolute fastest way
to get in phenomenal shape is to have a personal trainer, or join a fitness program like our
Pleasanton boot camps.
The motivation that comes from a trainer that is focused on helping you succeed can be the major difference between seeing results and being frustrated. However, the catch is it's not good enough to have just
any
Livermore personal trainer. You need the
most respected and most referred trainer
in all of Northern California, Mark Rogers.
Mark's
Results Personal Training
is
completely different
than any other training in the area, which is exactly why his clients are enjoying such
dramatic, long term results
. For one he has more experience (nearly a decade) training clients than almost every other trainer around. Most personal trainers are only in the business for a couple years as a side job, they haven't taken the time to become super-knowledgeable about what it really takes to get fit, lose weight and stay in shape long term. Who would you rather work with, a newbie who hasn't a clue what he/she is doing or with a true professional who cares about your success and has the knowledge and experience to translate that into results for you?
Another fact that sets Mark apart from other personal trainers is that he is
certified
with the National Strength and Conditioning Association (NSCA), American Council on Exercise (ACE), and CPR/AED. This means that he is qualified to show you
exactly which exercises are the most effective
, and which ones will waste your time all while keeping you safe.
He also realizes that nutrition is a key component of your success and thus develops a
customized nutrition plan
that is based on
your
preferences and needs. Since everyone's body is different, it is impossible for you to follow and be successful with a diet that is designed for someone else. Mark takes the time to listen and learn as much as possible about
your goals
. Then, he does comprehensive
body fat testing
, and develops the
right nutrition plan
, including foods that will
speed your metabolism up
and burn fat, even while you sleep!
If you have any questions about exercise or nutrition, Mark will give you
straightforward, honest answers
that you can understand and use. He is not interested in selling you an expensive supplement or gimmick diet plan that doesn't work. The only thing that matters to him is that you experience how great it feels to be in the
best shape of your entire life
.
Mark believes that
everyone has the ability to lose weight and/or transform their body
, change their lives, and enjoy the same success that many of his previous clients have. To prove it, he offers a
solid guarantee and free consultation
, so it is easy and comfortable to find out exactly how he can help you look better, feel better, and have more energy in
weeks
, not months.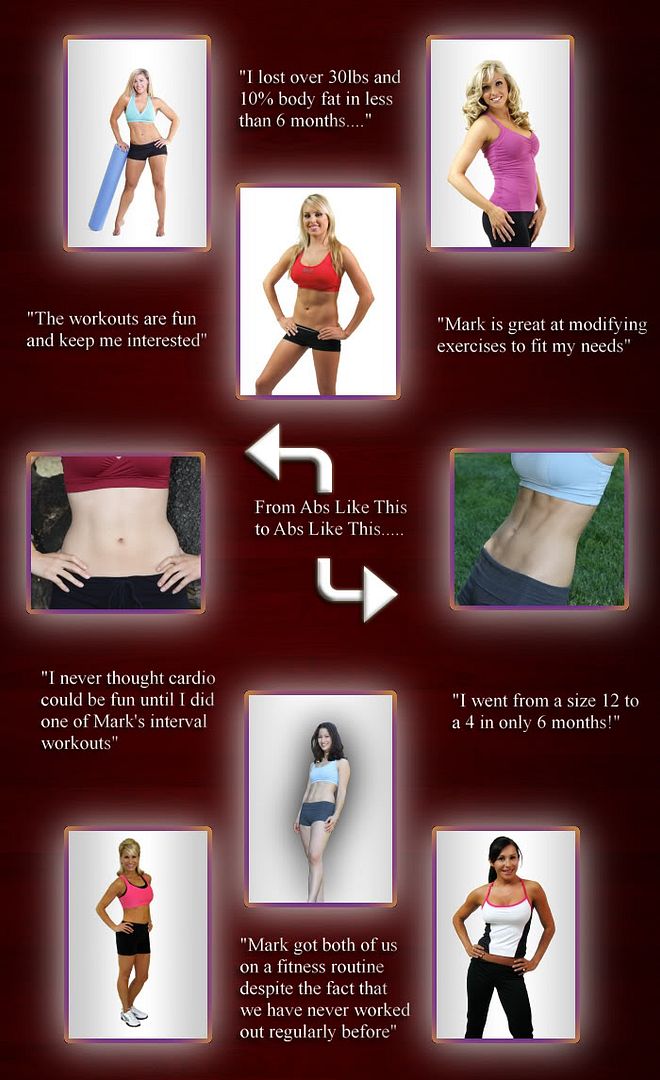 *
Note:
Due to the massive success of the program, Results Personal Training is only available on a
limited basis
in Livermore, so please contact Mark now at
(925) 931-1120
to make sure that you reserve a
free consultation
. Or, you can
sign up for his Free Newsletter
to the right and be
entered to win a free one-on-one personal training session
with Mark. The newsletter contains the most helpful and factual fitness, nutrition, and wellness tips available anywhere.
If personal training isn't your thing their are other options; check out our
Livermore boot camps
or one of our
weight loss programs in Pleasanton
.
Mark Rogers Fitness Personal Training is serving Livermore, CA, Including 94550, 94551 ________________________________________________________________________
Mark Rogers Fitness is proud to offer our exclusive programs all across the Tri-Valley and Northern California. Just click on your area for more information.